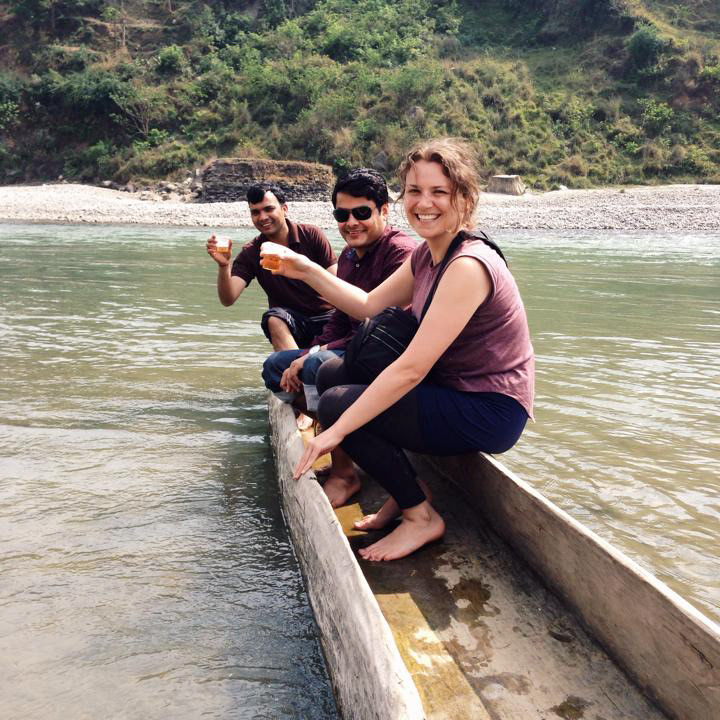 Laura Coulter graduated from the University of Ulster in 2003 with a first class honours degree in Visual Communications. She was placed on the Dean's list as the most outstanding student of the year.  
She has worked as a motion graphics designer, animator and illustrator since 2003, creating title sequences, in-programme graphics, commercials and corporate animations for clients such as BBC, TG4, RTE, Sky Sports, Children In Need, Newsround, Jameson whiskey, T Mobile, Honda, Amtrak, Finish Powerball, Natwest and the New York Knicks. 
Laura had the pleasure of designing puppets for "Sesame Tree" which were subsequently built by the Jim Henson Company in New York. She has worked on numerous children's TV programmes; animating for Lily's Driftwood Bay, Pajanimals and Sesame Tree, and directing and animating "Jedward's Big Adventure" and "The Revolting World of Stanley Brown" for CBBC. 
In 2011, she illustrated and animated "Safe and Sound" for "Children In Need", highlighting the problem of child sex trafficking. This aired to an audience of 6 million on BBC One.
Laura illustrated, animated and directed a number of CBBC Newsround Specials airing nationwide on BBC One; "Living with Cancer", "Living with Autism" and "Living with Alcohol". The latter won a BAFTA for Best Children's Factual Programme. "Living with Autism" won Best Children's Programme at the 2012 Royal Television Society
(RTS)
Awards and a 2012 Royal Television Society (RTS) Craft and Design Award specifically for its design and animation. It was also awarded Best Factual Programme at the 2013 International Emmy Kids Awards.
Most recently, Laura created characters for a new children's TV programme, "Pablo", which aims to address the issues encountered by children on the autism spectrum. 52 x 11 minute episodes have been commissioned by CBeebies and RTE Junior. "Pablo" went into production in April 2016.
lauracoulter@gmail.com    |    
+44 (0) 7729 604514